The HEC Paris Executive MBA is a part-time program, compatible with your professional career. The 15-18 month program ensures that you gain comprehensive, innovative, and applicable knowledge and skills, available in Doha, Riyadh and Paris. You will fine-tune your analytical and strategic decision-making while expanding your industry network.
---
Program curriculum
The Core Courses enable you to develop your knowledge and expertise in all the key areas of general management. Core Courses are broken into two key areas: Mastering the Fundamentals and Trends & Transformations.
Mastering Fundamentals:
Business Strategy
Strategy & Digital Marketing
Operations & Supply Chain
Financial Accounting
Corporate Finance
Performance Management
Trends & Transformation:
Business Environment
Strategic Implementation
Social Responsibility & Ethics
Future of Talent & Work
Entrepreneurship & Innovation
Fundamental of Leadership
Leading Organizations
Manage the Digital Revolution: Paris & San Francisco
Test your Start-Up Project: Paris & San Francisco
Innovate like an Entrepreneur: Paris & Boston
Shape the Future of Energy: Doha & London
Luxury, Today and Tomorrow: Paris / Milan & New York
Design and Deliver Exceptional Services: Singapore & Paris
Board Governance: Riyadh & New York or Frankfurt & New York
Healthcare Management & Policy: New York & Doha
Become an Expert in Challenges of Finance: Jouy-en-Josas
Transforming Business for Sustainability: Paris & Manaus
ELECTIVES
To ensure the EMBA perfectly fits their professional goals, participants have access to one optional elective, either held on campus in Jouy-en-Josas or online via our GNAM network of partner universities.
*Please note that these electives are subject to change depending on course availability; some courses may require travel and additional time commitments.
The Capstone Project is the final deliverable of the program. It allows you to apply everything you have learned and carry out a customized strategic project.
Undertaking a project in an area of strategic importance for your organization can have a significant impact on its future development and save the company considerable financial investment in external consultant fees.
It can also be an excellent way to gain the backing of your company in terms of out of office time and funding for your Executive MBA program.
Transform your career
Achieve your dreams and transform your career with the HEC Paris International Executive MBA.
February Track - Financing options*
Investing in your professional development requires a commitment both in time and money. We encourage participants to plan ahead and to explore multiple financing options, including government funding, corporate support, bank loans and scholarships which may be available from external organizations. HEC Paris in Qatar is committed to facilitating enrollment in our programs, and makes several scholarships, grants and discounts available to admitted candidates.
Qatari nationals may be eligible for scholarships through the Ministry of Education. For more details, please visit the Ministry of Education and Higher Education (MOEHE) website.
*Scholarships, discounts and grants are applicable only for self-funded participants.
Scholarships*
This scholarship, open to Executive MBA participants, seeks to encourage the development of women who have the potential to make a significant impact in the economic, social, or political spheres and who will benefit from developing their leadership potential through the Executive MBA.
This scholarship is open to Nationals and Residents of GCC countries enrolled in the Executive MBA program who demonstrate significant professional accomplishment or contribution to the community.
This scholarship is open to Executive MBA participants who have shown business excellence in entrepreneurship, sustainability and/or innovation. Applicants must demonstrate their commitment and significant professional contribution in making the world a better place.
This scholarship is open to Executive MBA participants who have shown business excellence in entrepreneurship.
Participants can apply to only one scholarship category. Two rounds of applications for scholarships: September and November. Each scholarship represents an amount of up to USD 10,000.
* Scholarships, discounts and grants are applicable only for self-funded participants.
Discounts**
Up to 15% off tuition fee for individuals from an established corporate partner of HEC Paris in Qatar.
10% off tuition fee. Applied to those who make a full upfront payment of program tuition fees by the deadline indicated.
10% off tuition fee for enrolled participants who were referred by an immediate member of the family (sibling, spouse, aunt, or uncle). Applied to those who mention it at the application stage.
10% off tuition fee. Available to those submitting a fully completed application by the deadline of 31st October 2023.
10% off tuition fee for Qatar Foundation Partner Universities graduates (branch campus only).

**Maximum combined discount applicable: 20%
Grants
USD 5,000 is available to those in HR-related functions at the time of enrollment.
USD 5,000 is available to those working in the healthcare industry at the time of enrollment. This includes clinicians, pharmaceutical, and medical device companies.
USD 8,000 is available to those living outside of Qatar and who are flying to Doha to participate to the EMBA.
Contact us
For more information on individual and corporate discounts, please contact our Admissions team:
Call: +974 4141 3200
Email: qatar-admissions@hec.fr
Admissions: How to Apply
https://www.youtube.com/watch?v=WhxJzAquc1E
Candidates are admitted to the Executive MBA program on a rolling basis. It normally takes 2-4 weeks for candidates to go through the entire admissions process. Please review our admission process.
Our 6-step process

Step 1: Complete preliminary application form
Step 2: Attend a preliminary interview
Step 3: Complete your online application
Step 4: Attend Selection Committee
Step 5: Final Jury Decision
Step 6: Enrollment for successful candidates
Requirements

Requirement 1: The eligibility requirements.
A completed / earned Bachelor's degree in any discipline or equivalent.
A minimum of eight (8) years of work experience
Five (5) of which should be at a managerial level

Requirement 2: Online application submission requirement for candidates to be presented in front of a selection committee.
Completed and Submitted Online Application Form, which includes:
Two Recommendation Letters
Essays
Copy of your resume in English
Copy of your undergraduate transcript and degree certificate in English
Copy of your English Proficiency Test score (e.g. TOEFL, TOEIC, IELTS, or PTE score report)

If your undergraduate degree was conducted in a language other than English
If conducted in English, a letter issued from your university confirming the language of instruction was English

Passport Photo
Copy of your passport / ID
Organizational chart
Salary slip

Requirement 3: The Management Test.
Choice of GMAT, GRE, Executive Assessment or in-house HEC Paris management test.

If you have any questions about the admissions process, you can contact a member of the team on qatar-admissions@hec.fr.
Stories
"The network is one of the strongest offerings of the institution. We have a very good representation of alumni, so we try to get together, share ideas, organize socials."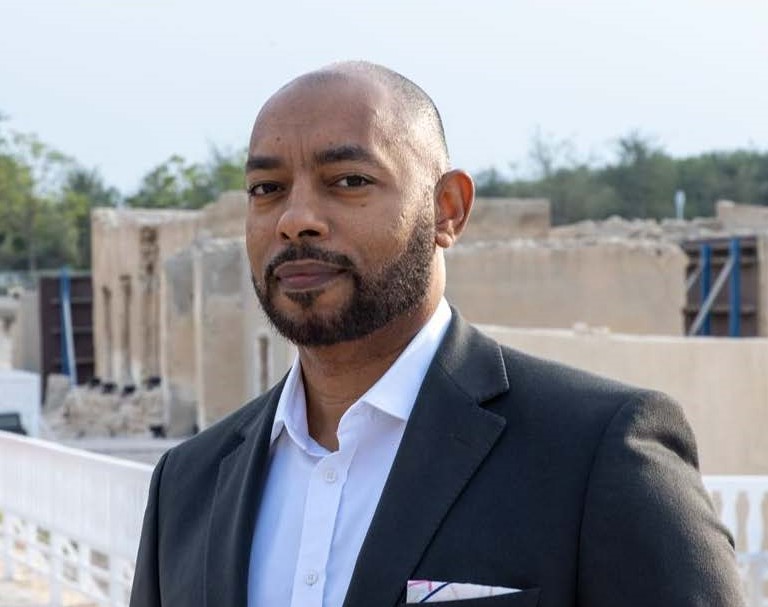 Hisham E. Nourin
Executive Director of Strategy, Administration and Projects, Qatar Foundation
EMBA 2016
"Sometimes people ask, as a businessman, what's your best investment? My EMBA is my best investment"; "Doing my EMBA with HEC was a life-changing experience for me. Having the ability to learn from the best and also to interact with people with similar background was really an overwhelming experience"

Nishad Azeem
CEO, Coastal Qatar
EMBA 2013
"The HEC Paris International EMBA was a great growth experience, and provided the opportunity to work closely with a diverse group of leaders from various industries and functions. It strengthened my leadership skills and laid a strong foundation across the different business domains. I strongly recommend this to anyone looking to invest time in their long-term career development."

Jennifer Yakub
Head of Partnership and Business Development, PUE Strategic Initiatives, Qatar Foundation
EMBA