Healthcare Management and Policy Executive Certificate is designed for high-potential healthcare leaders who wish to obtain a systems-level understanding of the healthcare sector, deepen their comprehension of the complex managerial and policy challenges that healthcare systems face, and equip themselves with cutting-edge conceptual frameworks and business-analytic tools that will help them more efficiently guide their organizations to face new realities and new challenges.
Co-delivered with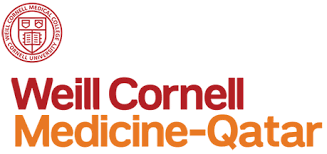 Weill Cornell Medicine-Qatar, a pioneering joint venture between Qatar Foundation and Cornell University, is a research-intensive, academic medical institution. We leverage our unique programs, progressive partnerships, and strategic location to develop outstanding physicians, scientists, and future healthcare leaders, generate significant discoveries that transform healthcare and promote population health through deeply-rooted community engagement.
Program Key Takeaways
Through a broad range of in-class lectures, case discussions, company visits, and industry talks. This program will provide you with:-
Innovative models of delivery
Successful value-driven growth strategies
Digital transformation in healthcare organizations
Data-analytic techniques
Healthcare policies, design of financial incentives, and novel payment methods
Patient-centric service design
Models of entrepreneurship in the healthcare sector
Program Modules
The program consists of two 5-day sessions.
New York session
Doha session
In Doha, we will introduce foundational frameworks for understanding the interactions between the key players of a healthcare system.
In New York, we will start our course by discussing healthcare policy and exploring its utility, components, and indicators.
Download_the_Brochure_0.pdf for more information.
Program Eligibility
Participants should have significant clinical or managerial experience, and demonstrate their motivation for this program.
English language proficiency is required.
HEC Paris Executive Community
This Executive Certificate entitles you to become a member of the HEC Paris Executive Community.